Check out our blog to learn more about our services and to see examples of our work.
At Paragon Design Group, we offer the compelling design, creative storytelling, and winning strategy to drive business for growth. If you are interested in learning more about our services, start by checking out our blog.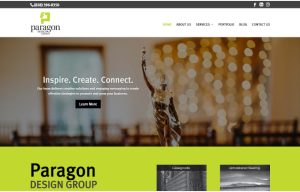 We've been working on a new site for the last month, and we're pleased to say it's finally live!